Practice partnerships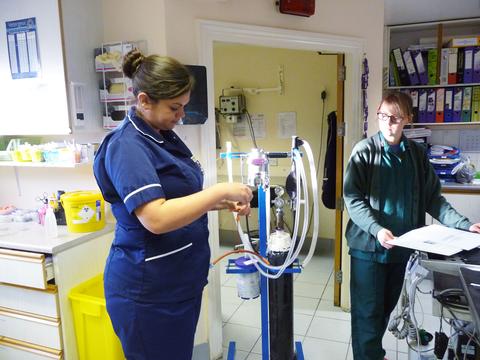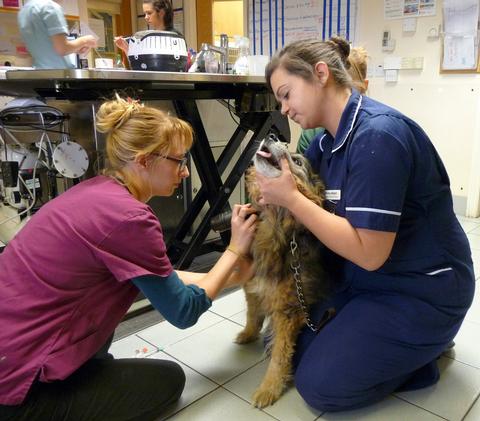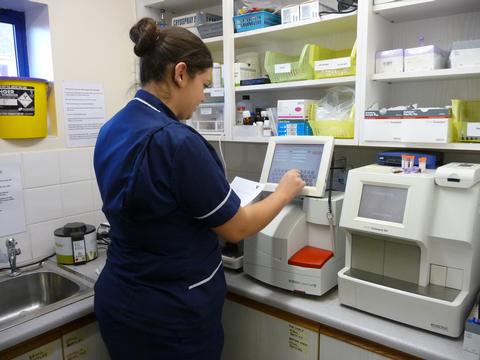 Gaining hands-on experience with animals under supervision in a professional practice is a compulsory element of Harper Adams' veterinary nursing degrees. Because of the nature of the qualification, students need to be trained across a large range of subject areas including anaesthesia, theatre practice, intensive and critical care nursing, diagnostic imaging and laboratory diagnosis to name but a few.
"Training as a veterinary nurse is hard work," points out senior lecturer, Suzanne May, who is also the dedicated placement manager for the Veterinary Nursing courses. "We couldn't do it without the support and dedication of the training practices that we work with. Harper Adams University works with more than 100 veterinary practices at any one time in all areas of the UK."
One such practice is Tern Veterinary Group, a mixed (small and large) animal practice based in Shropshire, approximately 20 minutes from the university. The practice has been based in Market Drayton since the early 20th century, and in 2000 moved to a new purpose built building. It is accredited by the Royal College of Veterinary Surgeons (RCVS) meaning it has excellent standards of care and facilities, and is also approved by the RCVS to train veterinary nurses as an approved Training Practice (TP), something not every practice is allowed to do. The varied training a nurse must receive requires a practice with a large case-load and high tech facilities.
Tern Veterinary Group is a long established training practice that currently offers placement to both our first year students undertaking small block placements, helping them to get to grips with the basics, and sandwich year placements to the more advance second and third year students.
In practice the training is supported by the entire team, but students will have an allocated 'clinical coach' who will either be an experienced registered veterinary nurse (RVN) or veterinary surgeon (MRCVS). The clinical coach takes responsibility for facilitating the student's training, monitoring their progress and declaring them competent in the different duties they have to undertake. Students have to keep an electronic log of their experience as part of their qualification.